Do you want to join a research team to do wildlife conservation work in Asia for 10-14 days? Do you want to meet and network with local conservationist and fellow university students? If your answer is yes to the above, please join our information session to find out more what you can get from the programme.
Information Session in CU (Don't miss this!)
Date: Sep 10, 2019 (Tue)
Time: 18:30
Venue: SCL2
Content:
Introduction of USSP

Student trip sharings

Project show case (and requirements)
DO COME AND JOIN US! See you!
To register, click HERE. For enquiries, please contact May from School of Life Sciences at This email address is being protected from spambots. You need JavaScript enabled to view it..

>> Poster-Programme Highlights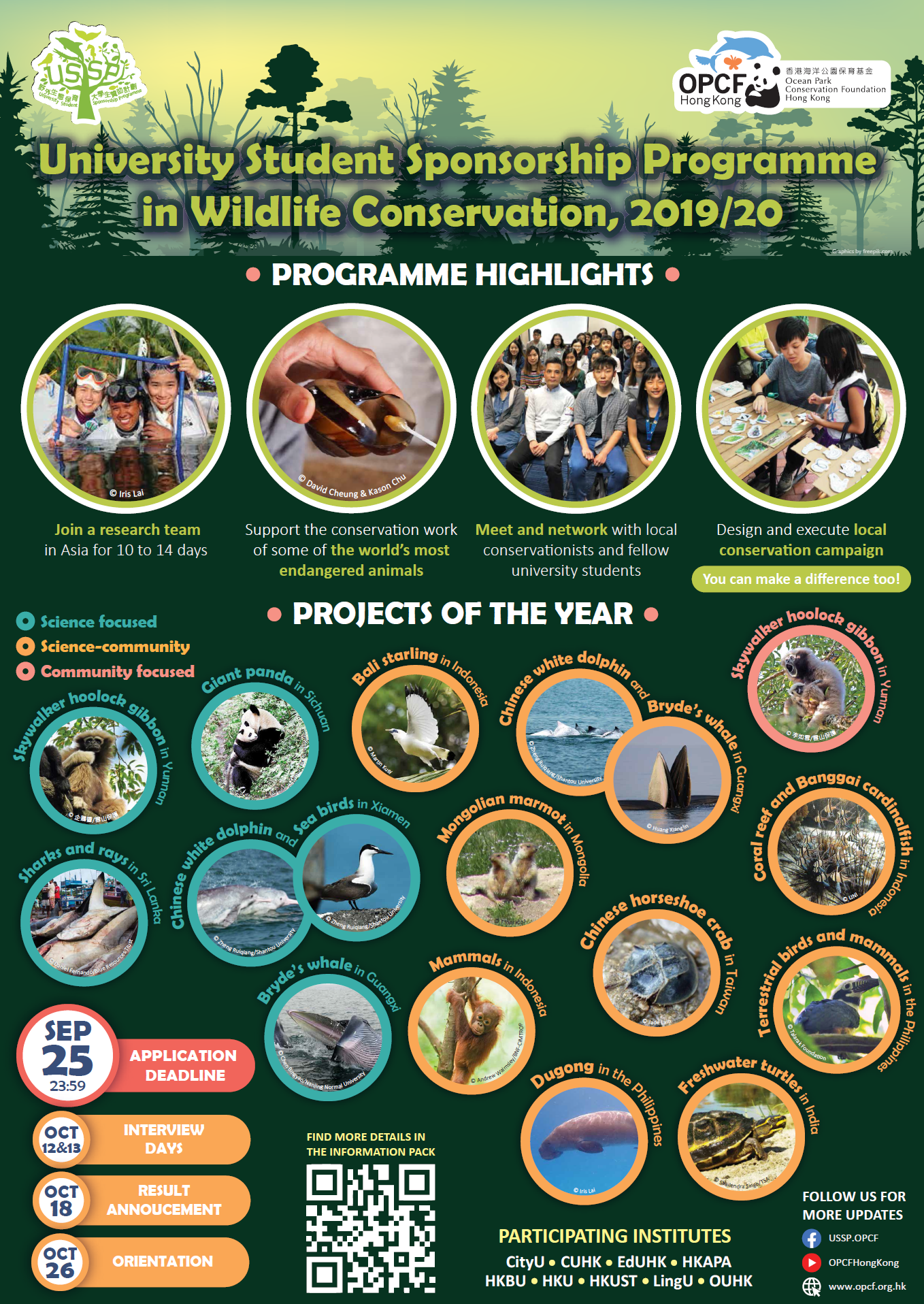 >> Poster-Info Session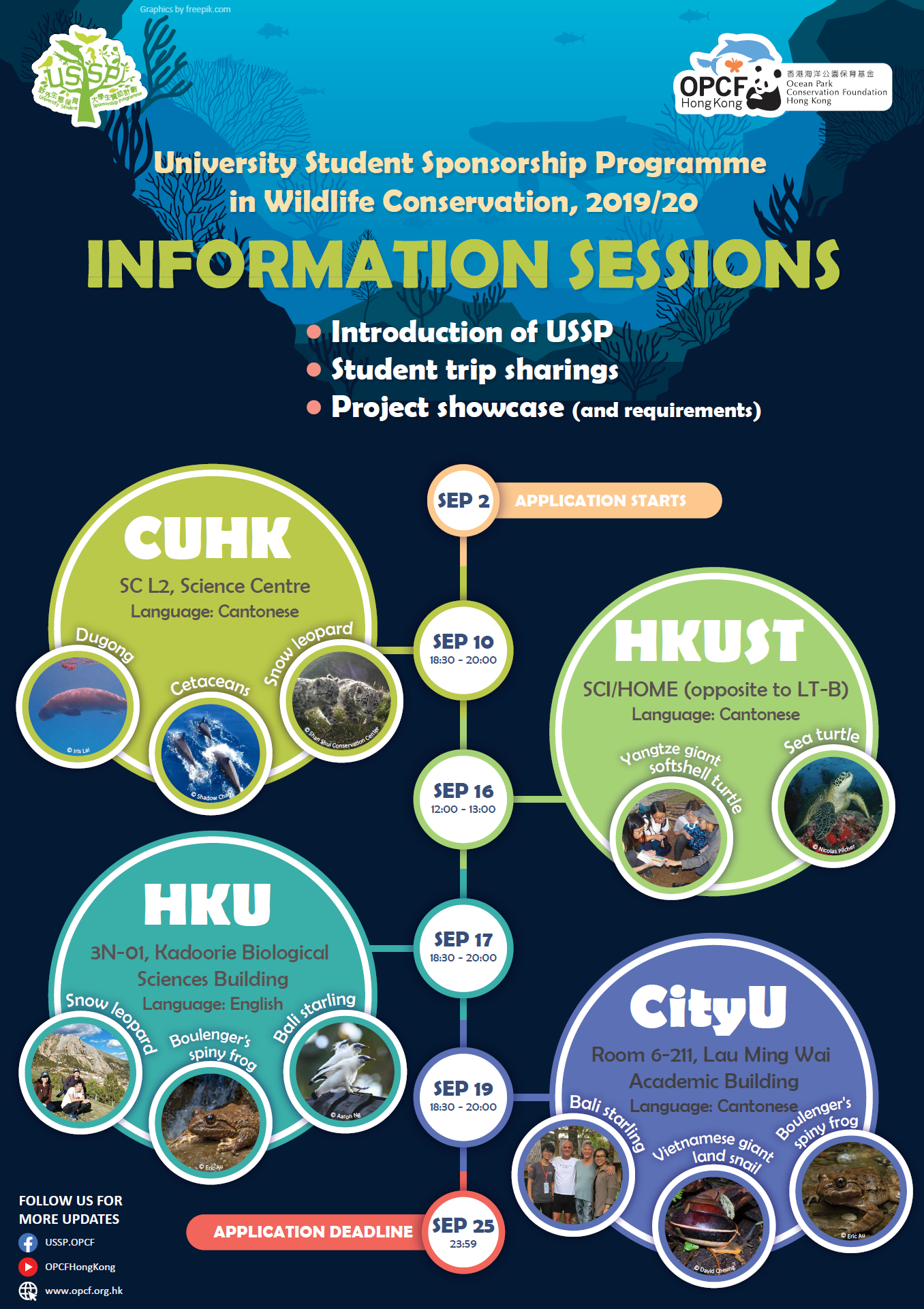 >> USSP 1920 Student Information Pack
>> USSP 1920 Application Form-CUHK