Ocean Park Conservation Foundation Hong Kong (OPCFHK) launched its University Student Sponsorship Programme (USSP) in 2005, and our CUHK students have been benefitting from this programme since 2007. The programme was halted due to the pandemic and we are happy to hear that it's going to resume again in 2023-24.
Application to join the programme (10-14 days' trip to China/Indonesia/Malaysia/Philippines/Sri Lanka/Vietnam/others in Jan 2024 or May-Jun 2024) is NOW open. Subsidy for each successful candidate could be up to HKD10,000. A briefing session about the programme will be held in CUHK on the coming Wednesday:
OPCFHK-USSP-CUHK 2023-24 Briefing Session

(DON'T MISS THIS)
Date: Oct 18, 2023 (Wed)
Time: 18:30-19:30
Venue: YIALT2
Content:
Introduction of USSP

Project showcase

Tips to win the seat
DO COME AND JOIN US! See you!
To register, click HERE. For enquiries, please contact May from School of Life Sciences at This email address is being protected from spambots. You need JavaScript enabled to view it..
Message from Selina So, Senior Community Education Officer, Ocean Park Conservation Foundation, Hong Kong.
Dear fellow students,
We are Ocean Park Conservation Foundation, Hong Kong. We are excited to introduce you
with the University Student Sponsorship Programme (USSP) after 3 years' pandemic time!
USSP Established in 2004, funded by OPCFHK, the USSP sent students from different
universities to various destinations and provided the opportunities to them to take part in
the scientific research projects. Students will gain valuable experiences of working alongside
conservation professionals which gave them insight to take up careers in conservation
through real-life encounters.
You can also become one of our USSPers. If you wish to know more about the programme,
you are welcomed to join us the briefing session. Details are in the poster. See you there!
Best Regards,
Selina So
Senior Community Education Officer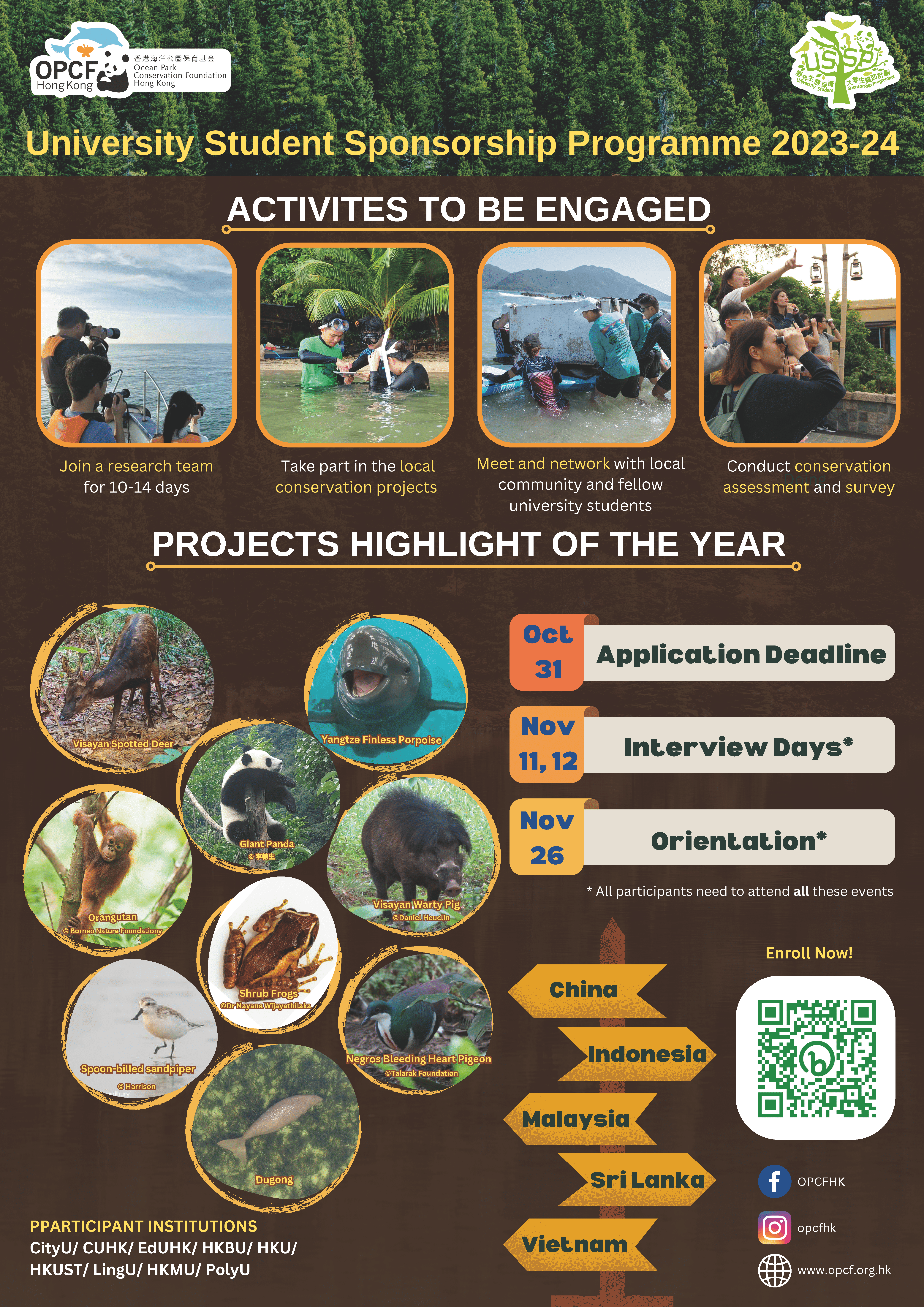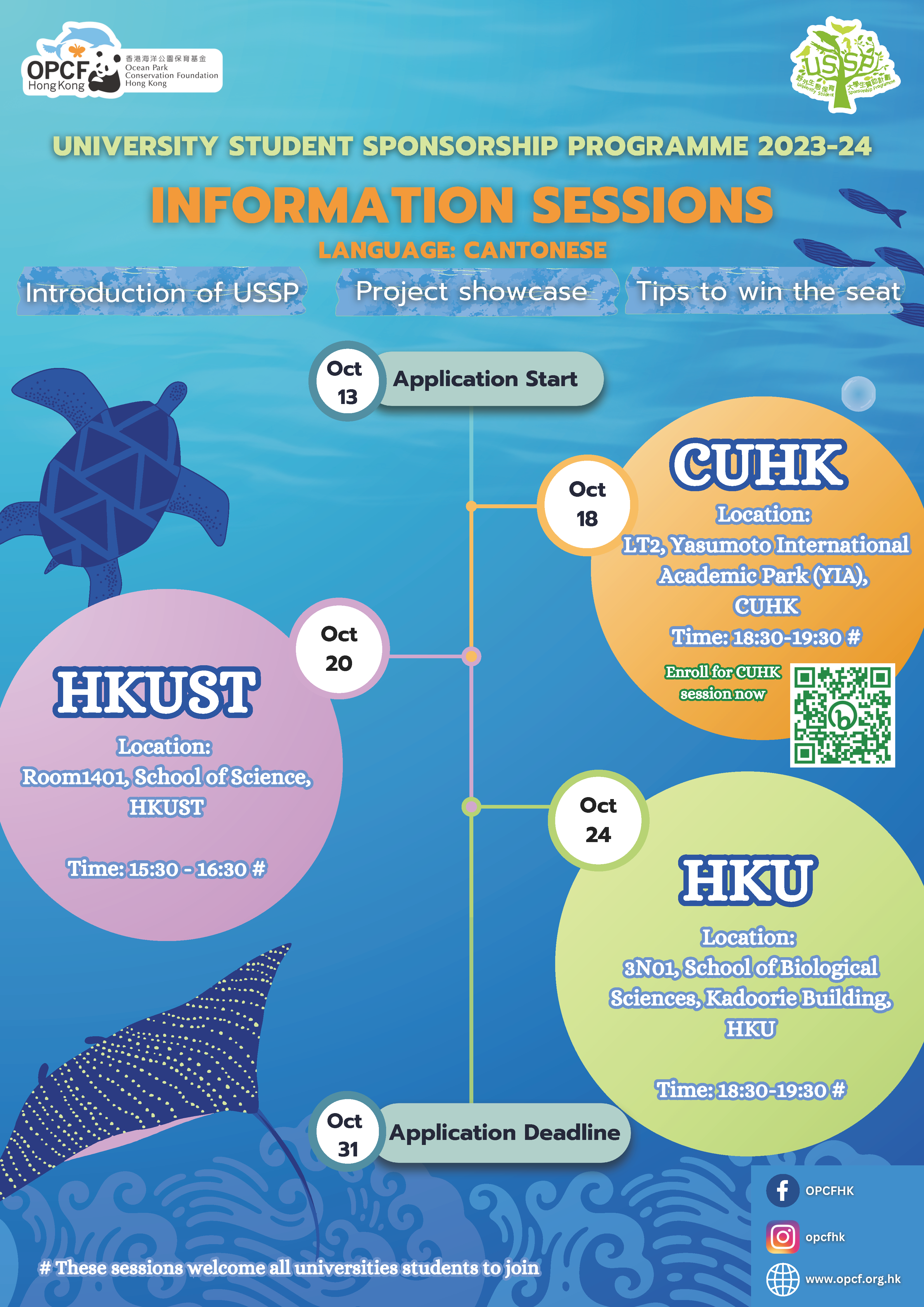 >>> Application Form
(details of the projects can be found here)