Ocean Park and The Chinese University of Hong Kong (CUHK) signed a Memorandum of Understanding (MOU) on 5 Feb. 2021, strengthening their long-standing partnership on research initiatives, wildlife conservation and environmental education.
>> Details:

1. CUHK Communications and Public Relations Office Press Releases: ENG CHI
2. Photo Album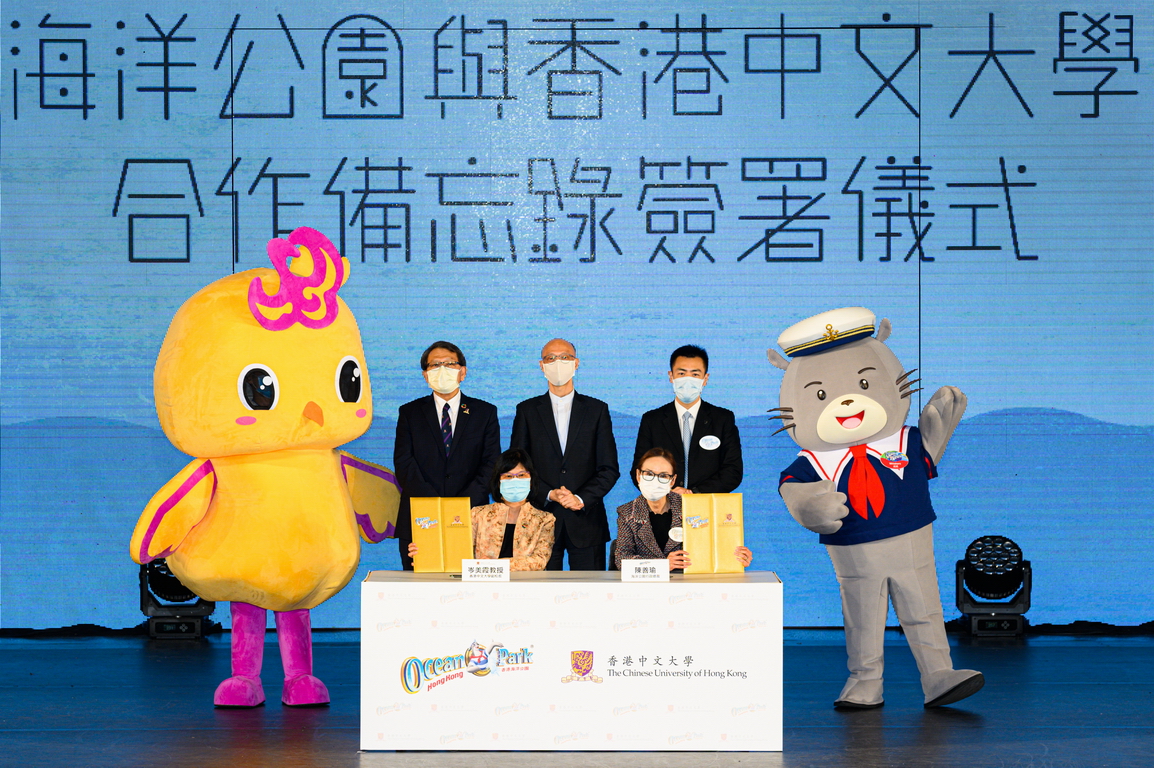 (From left, back row) Professor Rocky S Tuan, Mr Wong Kam-sing and Mr Lau Ming-wai witness the signing of the MOU by
(From left, front row) Professor Sham Mai-har, Pro-Vice-Chancellor / Vice-President of CUHK, and Ms Ysanne Chan, Chief Executive of Ocean Park.